Our pool shop is located on the Libourne-Bergerac road, has a parking lot and a showroom in which you can discover a wide range of essential pool's products: equipment, treatment products, cleaning robots, aboveground pools, inflatables, spas… 
Our staff is always available, to provide you the best information and help you to make your choices. We also have an outdoor exposure with mini-pool, and different choices of covering for the terrace around the pool. 
Finally, come and analyze your pool water, repair your robot, or different diagnostics of your equipment. 
Thanks to an independent team, our technicians are at your side for help, troubleshooting and after-sales service for your swimming pool. The perfect coordination and synergy that emerges from this team makes it possible to treat your project in its entirety, to best meet your request. The Piscines ANCA team is composed of 4 specialized salespeople to serve you in store, 2 pool expert technicians, and 2 qualified masons for all your swimming pool constructions. For better customer satisfaction, all staff regularly attend comprehensive training courses.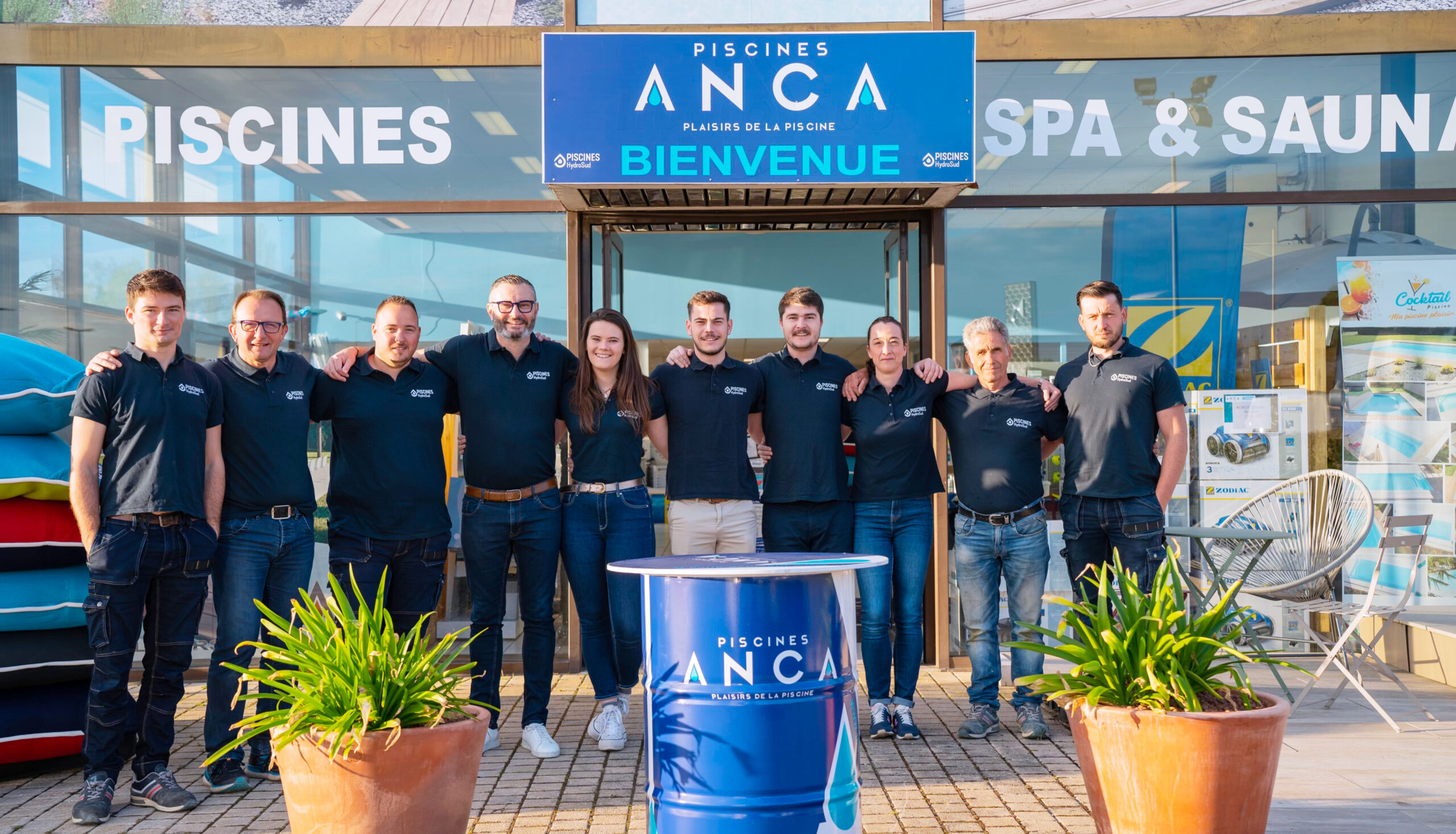 140 bis avenue du Général de Gaulle
33500 LIBOURNE
Tél. + 33 5 57 48 01 13